Best Gold Eye Masks You Should Not Miss In 2020
"It sure takes care of puffiness in the morning after an evening of wine!"
- COBOR Customer
After a tiring day of glaring at the screen for a long time or before going to the party which you've been looking forward to, you need something to refresh your eyes immediately. Then don't miss COBOR Collagen Gold Gel Eye Masks!
First impression of COBOR Gold Eye Masks
The crystal collagen gold eye mask impressed me first by its special butterfly-shape design. Different from other gold under eye masks, with this butterfly shape, COBOR gold eye masks can easily cover the skin around my eyes. It's twice as large as the eye masks of other brands so that my eyelids can also be moisturized.
Patented grid design
The grids on the mask are the patented design of COBOR. According to COBOR, this kind of structure can better lift and tighten the skin around the eyes, thus helping reduce fine lines and
wrinkles
.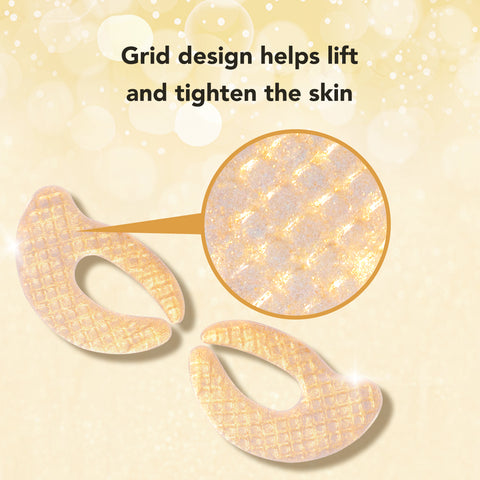 Why COBOR eye masks are difficult to take out
Because of the
vacuum packaging
technology, the eye masks are tightly packaged so that they're a little bit difficult to take out. This kind of packaging can avoid the external air to enter, thus preventing outside pollution and oxidation.
Star ingredients of this gold eye mask
Gold
is surely one of the star ingredients of COBOR gold eye mask. It's been used in skincare products for a long time. Gold can help improve the absorption of other ingredients, reduce the damage caused by UVA/UVB, and prevent skin problems like aging, oxidation, etc.
Collagen is another star ingredient in COBOR gold gel eye mask. It's imported from France. The small molecule collagen can penetrate the deeper layer of the skin to better and deeper moisturize the skin and fill up the fine lines.
Does this gold eye mask really work?
I can't tell a great before/after difference. However, I do notice that the skin around my eyes is getting smoother and more moisturized right after using them. And my eyes are also refreshed. I will keep using them to see the effect! 
If you want to purchase these
gold collagen gel eye masks
, click
here
 and enter the 20% off code:
WEM20PO